Food & Wine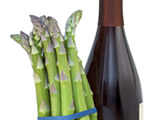 Experts demystify those difficult food & wine matches.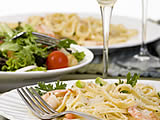 Try some of these easy recipes at home!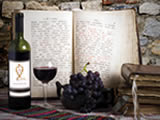 Brush up on your wine terminology.
"Here with a Loaf of Bread beneath the Bough,
A Flask of Wine, a Book of Verse - and Thou
Beside me singing in the Wilderness -
And Wilderness is Paradise enow."
The Rubaiyat of Omar Khayyam
Crisp linen, silverware and sparkling stemware may create a mood, but the magic that happens when food and wine come together in harmony is one of life's easiest and most approachable pleasures.
With the help of chefs and sommeliers our aim is to bring you Exquisite Taste. Enjoy.